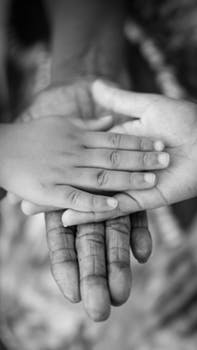 From the Pastor's Desk -July 2018
Know therefore that the Lord your God is God, the faithful God who keeps covenant and steadfast love with those who love him and keep his commandments, to a thousand generations. (Deuteronomy 7:9)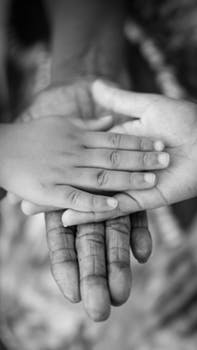 Tom Lanoue and I had the privilege of visiting our oldest surviving member, Margaret Barbour, in her home today.  Margaret and her husband Paul were among the thirteen individuals who signed the original church covenant in September 1959.  She has never been bashful about telling people her age, and given the fact that she is closing in on the century mark, we have reason to celebrate her longevity with her.
Tomorrow we will welcome five new members into the fellowship of the church.  (six, if we count one year old Patience)  What a privilege!  Along with that we also celebrated last Sunday the safe arrival of William Drake Laudon, infant son of Evan and Katie.  William is not the only wee one we have in church on Sundays; at last count we now have eight preschoolers among our ranks.  I say again, EIGHT, some still in arms, but others navigating their way at a high rate of speed between the rows of chairs after worship on Sunday mornings.
After going for several years without babies in the church, it is a breath of fresh air to have them around again.  Along with that, we sent one of our high schoolers (Seyvon Kouao) off on a mission trip to Colombia last week and watched another (Sinaia Smith) march with cap and gown to receive her high school diploma.  To see the beginnings of the next generation of Grace Church is an answer to prayer.
The words of Deuteronomy were spoken by Moses to the children of Israel as they prepared to cross the Jordan River into the promised land.  Moses reminded them of the past forty years of their history- how God rescued them from their bondage in Egypt by parting the waters of the Red Sea.  God had spoken to them from the mountain, and they had a record of his words written on stone stashed in the ark of the covenant and housed in the tabernacle.  Those words as well as the recorded words of their history were meant to define them as a people.  And all those words were to be taught to their children for generations to come.
About a year ago I wrote in our newsletter that most of the families , my parents and in-laws included, who were a part of the early years of Grace Church were in their thirties and early forties.  Margaret Barbour included.  Those families had a vision to plant a church that was committed to the historic gospel in the rocky soil of New England.  How Pittsfield has changed since the days of a busy General Electric plant.  Yet the vision of Grace Church has remained the same.
Throughout the years we have seen families come and go, and we have seen children grow up and have  children and grandchildren of their own.  We have seen our children leave to serve God in a variety of ways, including in formal ministry and on distant mission fields, many of whom were commissioned for service in our very sanctuary.  That's no small thing!
So when we see our little infants in arms and our toddlers dashing about between the chairs, what do we see?  Do we see the next generation of Grace Church? and do we see the next generation for Christ's Kingdom?  The investment that we make in our children as parents and grandparents today is for tomorrow and generations to come.
Moses reminds us that the Lord our God is a faithful God who keeps covenant and steadfast love with those who love him and keep his commandments, to a thousand generations.  That's why he reminds us to teach those words diligently to our children.  May he give us the grace to remain faithful.
Welcome, new members.
Pastor Tom Bridgman
Categories
From the Pastor's Desk