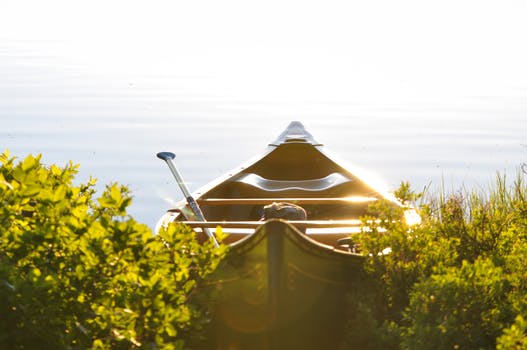 Sanctification in a Box, and a Rowboat to the Rescue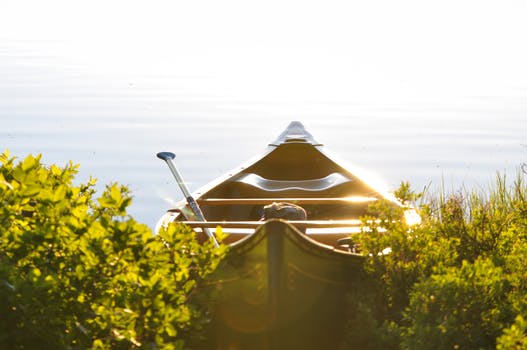 It has been some time since I have been able to produce an article for this newsletter. Running a Mexican food truck close to the top of the world doesn't leave much time for typing. Now, having finally emerged from 3 months in the forests of central Finland, I suppose I should write something about the experience. As many of you know, I left on my third trip to Kajaani, Finland just as the trees were turning green here at home to help my best friend and now business partner (it still feels REALLY weird to say that) get our little operation up and running.
It has long been Octavio's desire to put his cooking skills to use in his new country and support his family doing so. For me, it was a potentially profitable challenge to tackle along side my friend, with the bonus of learning a new language on the side. The initial groundwork was laid during my time there last year and continued through this winter as Octavio waded through the process of getting all the necessary licenses and certifications. Pre-launch stress and disagreements earlier in the spring caused serious doubt as to whether we could pull this off, but with everything finally in place, on May 1, Bad Hombres Authentic Mexican Streetfood was born.
I'm very pleased to say that on the business side, our little piece of Mexico in Finland was a success. Summer came early to Finland this year; it was the warmest May anyone could remember, and we were able to take full advantage. While June was dismally cold and rainy, the sun came out again in July and August and with it came the customers. Our food was well received as a welcome new addition to a very limited food scene in our small city, and we quickly developed a band of loyal followers.  As expected, it was a lot of work. Not necessarily hard work, just lots of it. Our food requires a massive amount of preparation compared to other common Finnish street foods, but we offered something different, fresh, and authentic, something appreciated by our customers. We took pride in our product, and I believe, rightly so. It's also a well-known fact that business partnerships can wreak havoc on friendships. The potential for a falling out was one reason why we were hesitant to go into business together. We really wanted to join forces, but not at the cost of our friendship. In the end, we went for it, and I am so thankful that we remained almost entirely on the same page as to how Bad Hombres should be run. There were never disagreements over money, or strategy, or policy, and the business itself went much better than I had hoped or expected.
That's not to say that it was all easy. Hard times did come, not from the business side, but from the personal arena. Octavio and I have different personalities, different strengths, and different ways of expressing ourselves, and 3 months shoulder to shoulder in tight quarters exposed the gaps in our respective processes of sanctification. The long, often stressful hours in a 6×10 foot trailer rubbed our insecurities and weaknesses raw. Most days were hard, some days, exceptionally so. On top of that, we shared the same house, and when we took the trailer on the road, we even shared the same hotel room or camping cabin. Privacy and quiet time were prime commodities and we both felt the lack of them. It was always the little things that tripped us up. A nagging criticism or a correction taken the wrong way, an unneeded harsh response, or simply snapping over the smallest thing, would cause tensions to boil. I believe the struggle was not just personal, but spiritual as well. The enemy had a prime opportunity to pry apart a pair of Christian best friends and there were times when it was clear that he was playing his hand.
My personal rescue often came in the form of a rowboat. I pray best when my mind is clear, and I find that my mind is clearest when I am exercising. Not in a noisy gym with the music pumping and the TVs on, but on a long run on a quiet road, or in this case a long paddle on a quiet lake. We were blessed to live on a large, remote lake, where the only sounds were the oars in the water or the occasional swan, and those peaceful hours spent on the water were the sweetest of the summer. I could row until my shoulders were sore, long into the 11 pm sunsets, praying desperately for God to protect our friendship against the enemy's schemes at all costs. I found myself asking for more fruits of the Spirit; for patience, and kindness, and self-control. I had to be reminded that "a gentle answer turns away wrath" (Proverbs 15:1a) and how "pleasant words are . . . sweet to the soul and healing to the bones" (Proverbs 16:24). These words of wisdom I had memorized years ago went from being tidbits buried in my subconscious to being real tools to be used and applied, like a lifesaver on a lake or a fire extinguisher on a food truck. As much as that trailer was a workplace, source of income, and breeding ground for conflict, I'm sure that it was also an instrument of sanctification and spiritual growth.
Thankfully, both our friendship and the business survived the summer, although there were signs that Kajaani, with its shrinking and aging population of 37,000, is too small to sustain our business at the level we would like. We put the wheels on our box to use and spent most of August in a larger city to the south, where we received an even warmer reception.  Our experiment is currently winding down for the season, and Octavio will carry on by himself for a few more weeks until the frost returns and pushes the pedestrians back indoors. My involvement will be quite limited until I decide to return for the next summer season. You can pray for Octavio as he carries the weight of the business a little while longer, that he will find joy in his work and finish well. He will also need prayer as he determines what to do through the fall and winter. Their whole family will need prayer, as baby boy number two is expected next month, meaning big changes for everyone there.
On my end, I am happy for a bit of rest from the endless chopping of vegetables. I will need wisdom concerning if and when to return to Finland, and to determine what my continuing role in the business will be. I'm thankful to have had this chance to take on this kind of challenge, and I'm thankful for a successful and profitable first season. I'm also especially thankful for those of you who lifted us up in prayer, and hopefully this letter has better described some of the specific needs and challenges. Please continue to pray for us, as we plan to continue, that we would operate Bad Hombres faithfully and with integrity, and that our business would be a place where we can love the Lord with our talents, and love our neighbors, including each other. I won't miss the long hours or the arguments, but I will miss taking on a challenge with my best friend and the many good times we shared. I'll miss sharing our amazing food with the Finnish people, and, last but not least, I'll miss eating it too!
Ian Bridgman  
Categories
Blog